For Issues Etc Fans I am finally ready to let a beta version of the Issues Etc Android App out.
If you have any bug reports and/or suggestions please email them to mpop@mikeoconnor.net and in the subject line please precede it with "Issues Etc App:".
To install it follow the following instructions:
From the Home screen press the menu button
Select the Settings option
Select Applications
Select "Unknown sources" (this is to allow apps to be installed from outside the Android Market, I will put this app on the market at a later date when it leaves beta)
now you can open your browser to this website and select the link or use a barcode scanner on this barcode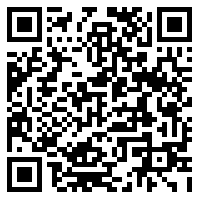 Finally note the play button in the app will not show up unless Issues Etc is on the air.
Permissions asked for by this app: Read phone state.
Why: so the app knows when a phone call is received or made, so that it can stop the audio play back of Issues Etc so you can deal with your phone call with out IE playing in your ear at the same time you are trying to hear the other party on the phone.