While scanning all my pictures I came across this one.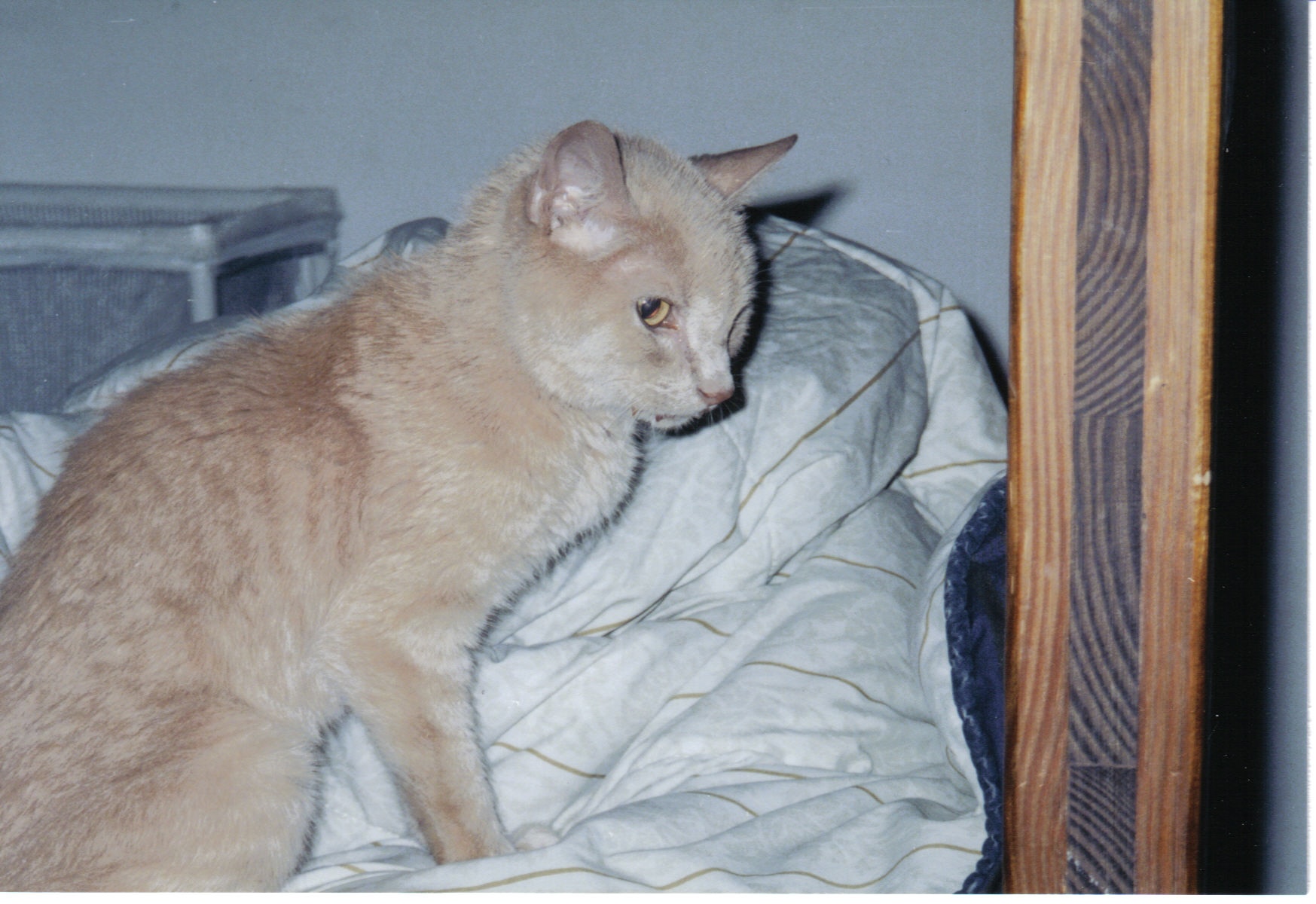 It is of my childhood pet Mocha. I got him when I was 4 or 5
and he died when I was 23 or 24. He lived to be 19 years old.
and I should correct myself, it did not seam that he was my pet but
rather that I was his human. Seeing that picture just makes me miss him
all the more. I miss him a lot still, I guess that is the price we pay
for living in a fallen world.
I think he was a beautiful cat, he was not the smartest of all cats
but hay we was still a great cat. when he was born he was the runt of
the litter. And there were times when he would run into a wall, and after
he bounced off the wall he would just look at the wall like, "who put that
there?"